Yogis in Service works with the community in the following ways:
​
We sponsor and deliver YIS yoga via our teachers and trauma-informed yoga practice and curriculum across WNY in specific, on-mission programs that we believe are promoting health and wellness across WNY.

We work by contract to provide the yoga teachers and trauma-informed yoga and curriculum to your school or program. We are happy to help schools provide wellness programming.

We partner with other yoga studios/schools/programs/teachers to offer YIS-aligned programming (it must be aligned with our mission) across WNY.

We teach yoga teachers and service providers YIS trauma-informed and growth oriented yoga practices and social emotional learning curriculum.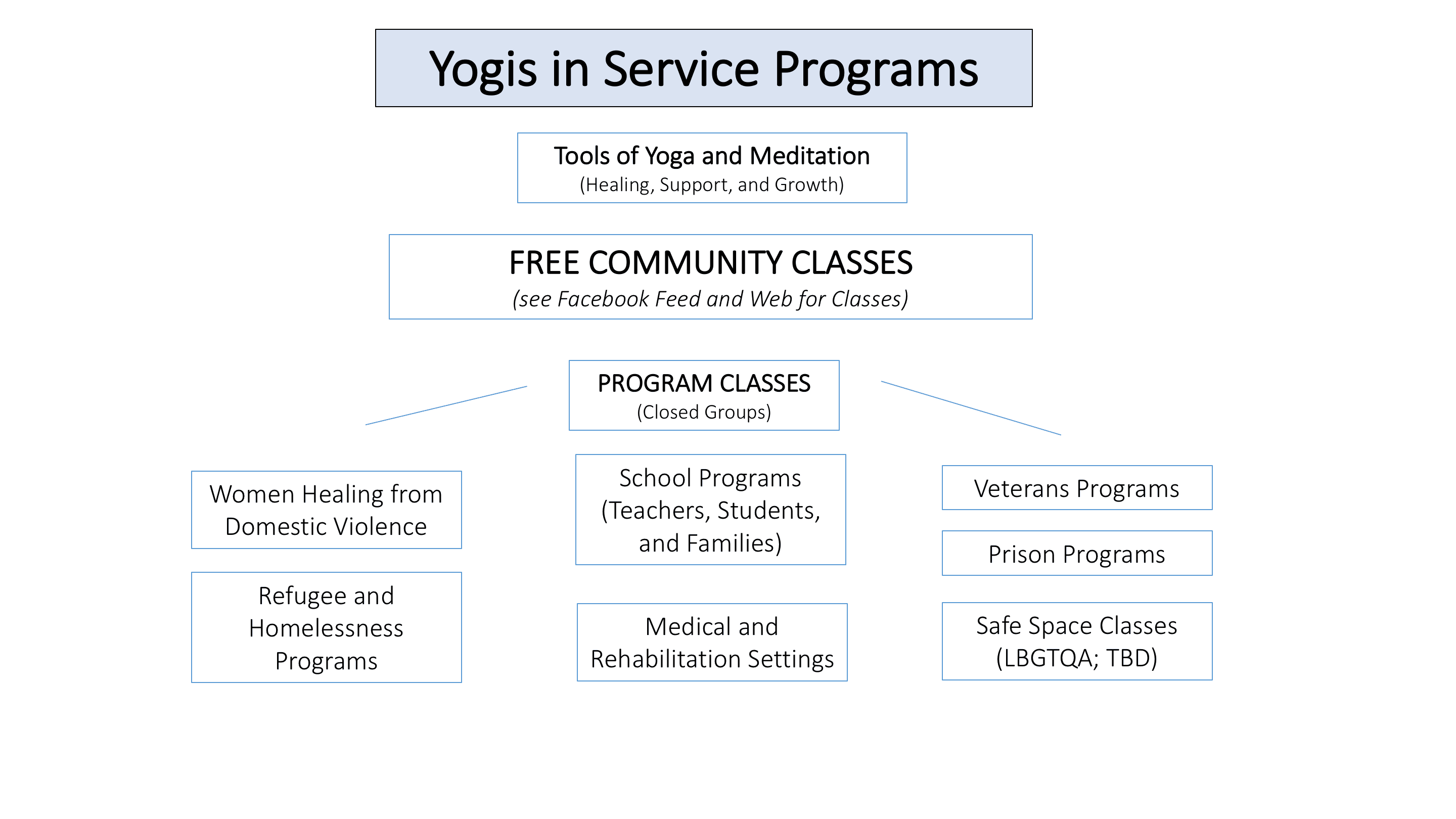 Current Yogis in Service Classes
(Many of these classes are currently on hold due to the ongoing COVID-19 pandemic)
YIS Free Community Classes
YIS offers free weekly community classes throughout Buffalo. Click below to learn more.
​
WNY Correctional Facilities
YIS offered weekly classes at several correctional facilities around WNY. YIS teachers offer tools to develop positive embodiment and self regualtion.
YIS offered weekly classes at several confidential centers throughout WNY that offer services for victims of domestic violence and their children.
Previous Yogis in Service Classes
In

our partnerships across Buffalo, Yogis in Service has made wonderful friends. We have worked with the following programs. We are very grateful for our connections past and present.
​
Martha Mitchell Center

Vive Shelter-Jericho Road Community Health Center

Buffalo City Mission

Buffalo Public School PS 45, International School

West Buffalo Charter School

Lighthouse Women's Residence

RAGtime Summer Camp at Resurrection Lutheran Church

Women and Children's Hospital at Ronald McDonald House

Rachel's Experience